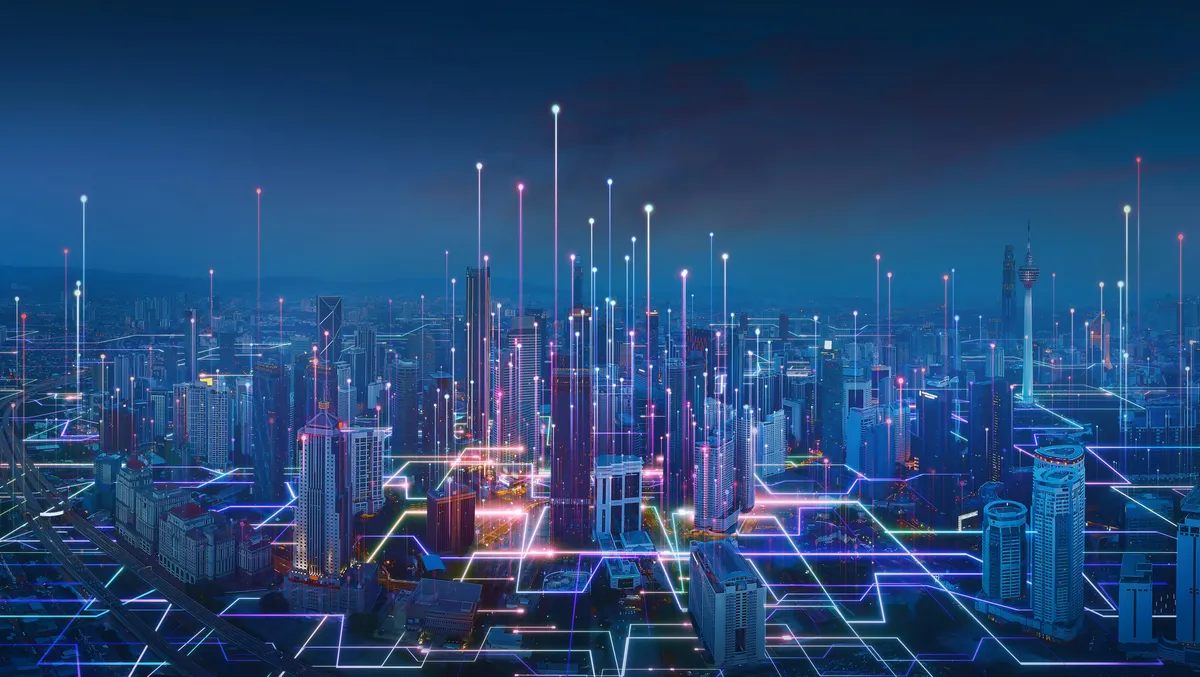 Big Data London 2023 to unveil the future of data analytics
Fri, 15th Sep 2023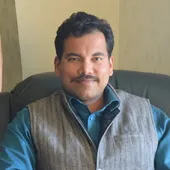 By Gaurav Sharma, Journalist
Taking place at London Olympia from the 20th to the 21st of September, this year's Big Data London 2023 will emphasise the rise in Generative AI and how this has shifted how humans interact with and utilise data.
The show will draw on the evolution of deep learning and natural language processing (NLP) technologies to drive the future of automation and shape how humans collect, process, and extract value from data. AI is a pivotal theme to the conference as businesses look to embrace generative AI to stay competitive and innovative as the science of data continues to evolve.
Big Data London will address how companies can transform data into actionable insights that drive impact, exploring themes from AI to data privacy and security, data ethics, data culture and much more.
The event will feature an impressive line-up of more than 300 expert speakers across 15 technical and business-led theatres. These carefully curated conference sessions will showcase exceptional experts who share their unique stories, unparalleled expertise, and real-world use cases.
Visitors will be able to engage face-to-face with representatives and consultants from over 180 exhibiting organisations to explore effective solutions that address their data challenges and help develop a robust data-driven strategy for their business.
Bringing together the brightest minds, cutting-edge technologies, and a wealth of knowledge, Big Data London promises a stellar line-up of speakers, dynamic stages and seminars.
The keynote speaker line-up will bring together prominent figures and industry luminaries from across the globe. With two keynote theatres for 2023, the X-Axis and Y-Axis, visitors will be spoilt for choice.
On September 20, from 12:40 pm to 1:10 pm in the X-Axis Theatre, visitors can hear from the Data Director at OVO, Katie Russell, and Monte Carlo CEO, Barr Moses, in a chat to discuss the evolution of data at OVO, how they aligned their tooling decisions to company-wide KPIs, and why data observability is critical to their mission of helping customers reduce costs - and their carbon footprint - with reliable data.
Then, there will be the Great Data Debate from 4-5 pm on the same day in the Y-Axis Theatre, where conference chairman and industry analyst Mike Ferguson will host executives from leading software vendors to discuss challenges, trends and success factors in implementing data and analytics.
The highlight of the show - renowned astronaut Major Tim Peake, CMG, and the first British European Space Agency (ESA) astronaut to visit the International Space Station, is set to headline the event at 4:40 pm on September 21 in the Y-Axis Theatre. He will share his remarkable journey to space and his unique perspective on the value of data and AI in space exploration, providing unparalleled insights and awe-inspiring stories of his experiences and the future of data.
Databricks, EMEA Field CTO Robin Sutara will host a panel discussion along with Di Mayze, Global Head of Data and AI at WPP, Natalie Cramp, CEO, Profusion, and Richard Davis, Chief Data Officer of Ofcom, in the Y-Axis Keynote Theatre at 09:15 - 10:00, on September 21. The discussion 'People, process and platform – is Gen AI creating a Game of Thrones and how can we lead our organisations on the AI revolution?', will cover the evolution of data culture resulting from the generative AI movement and the implications of generative AI on various aspects of organisations, including workforce dynamics, decision-making processes, and the role of human creativity.
The same day, from 2-2.30 pm, Abi Gilbertson, Technical Analyst, McLaren Racing, will reveal "How McLaren Racing uses Alteryx to pursue efficiency" and how McLaren's relentless focus on leveraging innovation to perform, combined with Alteryx's analytics automation software, drives breakthroughs to harness and find critical insights in complex data with tremendous speed.
The new Gen AI and Data Science Theatre for 2023 will address the future of AI, with talks including the transformative journey of Cereal Partners Worldwide (CPW), on September 20 from 16:40 - 17:10, covering the challenges faced, strategies implemented, and the tangible results achieved in this ongoing journey towards democratised analytics.
The Teams and Talent Theatre will provide invaluable insights into talent acquisition and retention in the data domain, creating a positive data culture and promoting data literacy. At 11:20 - 11:50 on September 21, an all-female panel including Lindsay Mason, MoD, Vanessa Fernandes, Capgemini and Fiona Browning, DSTL, will allow attendees to hear how to sustain a learning culture within data teams.
The new Analytics and Storytelling Theatre will equip attendees with the tools to unlock patterns and insights, empowering them to inform critical business decisions and effectively communicate their findings.
The Modern Data Stack Theatre will discover precisely how businesses that have embraced the concept of a modern data stack have improved efficiency, reduced cost, and technical debt whilst making their data more accessible to business users. Visitors can expect to hear from recognised names, including HSBC, Experian and theatre sponsors Starburst.
Attendees can join the likes of Harrods, Microsoft and The Department of Education and explore the increased importance of practices like MLOps, where cross-team collaboration and automating as much as possible can lead to increased reliability and consistency from Machine Learning in the AI and MLOps Theatre.
Inna Weiner, Senior Engineering Manager at Google, will take to the stage in the StreamSets-sponsored Data Engineering Theatre at 1:20 pm on September 20 on protecting privacy in the kingdom of data. Hear how they have experienced first-hand the importance of balancing valuable data collection with personal privacy protection. Inna will examine real-life examples of privacy violations to emphasise the importance of privacy for data owners.
The Fast Data Theatre investigates the increasing velocity of Big Data. It explores how traditional "batch" processing is being replaced by event-streaming systems, promising instant data analysis and rapid insight-to-action.
In the Analytics and Decision Intelligence Theatre, see how modern analytics software enables business users to access and draw conclusions from corporate data, even without a background in statistical analysis, business intelligence (BI) or data science. It will also cover how to minimise the risk of decision-makers misusing data and which environments are most suitable.
The Data Governance Theatre will host speakers including IBM, CluedIn and Cancer Research UK to provide best practices, tips and advice from various experts and highlight businesses' common mistakes when governing, managing and securing data. In 2023, it will also cover the significance of recent and upcoming changes to relevant data regulations worldwide.
With vast amounts of data being created, stored and analysed, businesses and the public sector have significant opportunities to drive engagement and improve products and services through customer analytics whilst upholding the highest privacy and security standards. The Customer Data and Privacy Theatre will delve into these issues.
In the DataOps and Data Observability Theatre, speakers, including the BBC, Adaptavist and Snowflake, will examine the tools and techniques required to collect, distribute, validate and control data.
An evolving theme from last year's Big Data London, Data Mesh will once again be at the forefront of discussions in the Data Mesh and Data Fabric Theatre, which will be centred around the technology, processes, business culture and skills required to adopt Data Mesh principles successfully and includes talks from Hello Fresh and Porsche.
Attendees can also hear about the importance of aligning their business strategy with their data strategy and receive practical advice on improving data maturity within an organisation in the Data Strategy Theatre.
With 13 further theatres, including three new stages for 2023, the agenda is jam-packed and full of inspiring speakers and discussions.