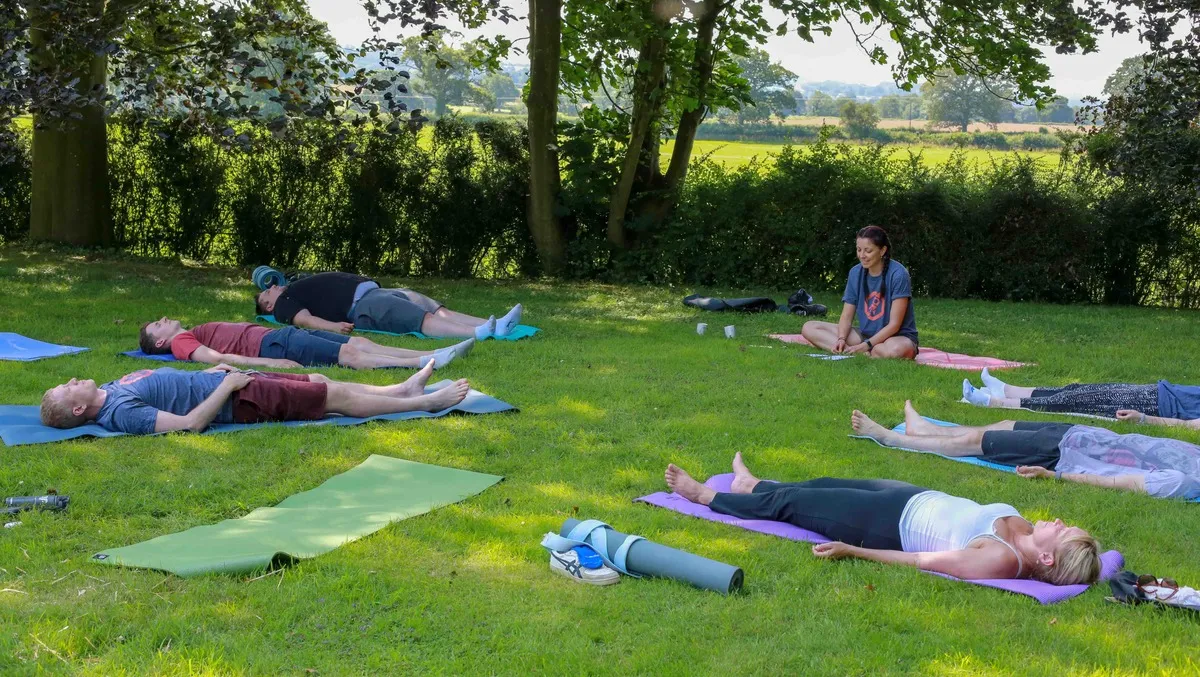 Lockdown learning: How technology companies can remain agile in a competitive environment
The tech space is a crowded market. Right now, it's the third most sought-after occupation in the UK, and as a sector, it is growing faster than the economy.
The UK is fast becoming one of the world's premier locations for tech of all kinds.
While it's an impressive backdrop, it's also creating a problem for tech businesses which are each fighting for the best talent in a busy and competitive market. And, with demand for talent in the UK tech space at its highest in 2022, how can companies stand out from the crowd?
For us at Zengenti, it's about agile learning practices and innovative ways of thinking – in my opinion, two fundamental 'ingredients' in any tech or SaaS company.
Moving away from traditional set-ups and re-evaluating what defines company culture will, in my view, enable them to attract the pool of talented candidates searching for a start in the space.
An exciting prospect
Over a decade ago, there was an ambition for the UK to be a top five global centre for technology.
Today, it ranks number one as Europe's leading 'ecosystem for responsible and values-led innovation' - retaining its position as the main challenger to the US and China, despite the difficult climate.
Meanwhile, over the course of the year, by the close of 2022, there had been 8.5 million open vacancies for tech talent, a record number of UK tech high-growth start-ups, and consistent growth across UK tech saw the industry reach $1 trillion in value – cementing its place as only the third country to hit the milestone.
In spite of the economic challenges we've all experienced in the last year, tech – and those involved in its continued innovation - has never been more important. And, even with the tightening of budgets and a predicted slowdown due to geopolitical pressures, technology remains essential for stimulating productivity and growth.
While the industry has experienced a bumper few years, experts at Deloitte forecast that many companies in the technology market will see any economic slowdown as an opportunity to prepare for the future and look for 'ways to remain innovative and build a strong competitive position'.
But the question remains, how can they do that in such a crowded market?
For me, establishing a real 'difference' comes from within the company and, in my experience, can be easily achieved with some changes to mindset and moving away from traditional working practices.
A welcome 'lockdown'
Today's generation of employees, no matter the sector, are passionate about company culture. But, since the pandemic, the perception of that 'buzzword' has changed dramatically.
Prior to 2020, employees were lured by corporate days out, free lunches and table football. Understandably though, our priorities have changed.
While those things are still fundamental to employee satisfaction, along with perks like hybrid working, it's now about creating a collaborative environment where our teams feel comfortable and empowered to develop.
These characteristics are fundamental to our work at Zengenti and are the basis of us being able to produce a sophisticated, state-of-the-art content management system, called Contensis, that powers some of the world's leading companies, educational institutions and government websites.
I have always believed that if a technology company like ourselves hopes to produce innovative products and stand out from the crowd, it first has to be innovative itself. And, for me, that starts with our team – the cornerstone of the business.
Eight years ago, we rolled out a collaborative working practice, called a 'lockdown' event, that would allow our teams to inspire and develop one another, in an environment different to that of their normal 9–5.
The basic principle is that we get our teams together, away from their desks, and set aside a dedicated chunk of time to work on a task not prescribed to their role.
These events usually take place over the course of two days at our HQ – Moor Hall in Ludlow – and offer our teams the chance to learn a new skill, think creatively or practically, and build important relationships across the company.
Reaping the rewards
Over the years, we've seen our teams undertake tasks that have challenged them, forced them to think differently and, on one occasion, led them to be covered in dirt and clay.
Some of our previous lockdowns have seen our teams work on physical tasks like creating a bar in the basement, constructing Airfix dioramas and building a pizza oven from clay extracted from our own garden.
We've also seen more operational tasks like the development of a new software, which we've since rolled out to our customers and 'pimping' our server room in order to develop a more sustainable approach to running the business – a task which led to a 25% reduction in energy consumption, all thanks to our team's creative thinking during the lockdown.
We've seen team members that live hundreds of miles away travel in for our lockdown days, knowing they were in for a treat, and leave feeling re-invigorated.
Fundamentally, each one of the tasks we've seen at Moor Hall has changed our team's mindset towards work and their role, as well as their place in the business.
And, in my mind, each one of those lockdown tasks has contributed positively to the overall management of our customers, too. Our teams are happier, more fulfilled and have gone away with a new skill, all of which results in a higher quality of work.
Projects like the sustainable server room, too, for example, will not only benefit the end-user, it'll go some way to reducing our wider impact on the environment.
A blueprint for success?
There's no blueprint for replicating this working practice, and it's certainly not an exact science. But, in order to protect our businesses during this predicted economic slowdown and remain at the top of our game, leaders in the tech space need to change their mindsets.
It's about putting innovation in the front seat, empowering your employees to think independently and collaborate with your colleagues in order to produce something impactful and lasting – whether that directly contributes to your ROI or not. After all, these are the experiences that'll make your company, and its ethos, stand out.
Personally, in ten years' time, I hope our teams will look back at the pizza oven they created, the bar they built from scratch or the pond they dug and understand the impact of their legacy at the company, for existing and future employees - instead of only remembering the time they spent at their desks.
In the long run, I think these creative experiences will help our teams produce inventive and creative software that will, ultimately, benefit our customers, while also ensuring we remain an attractive prospect to new hires and new customers – helping to future-proof our business.
I believe this same approach could serve others in the industry well.