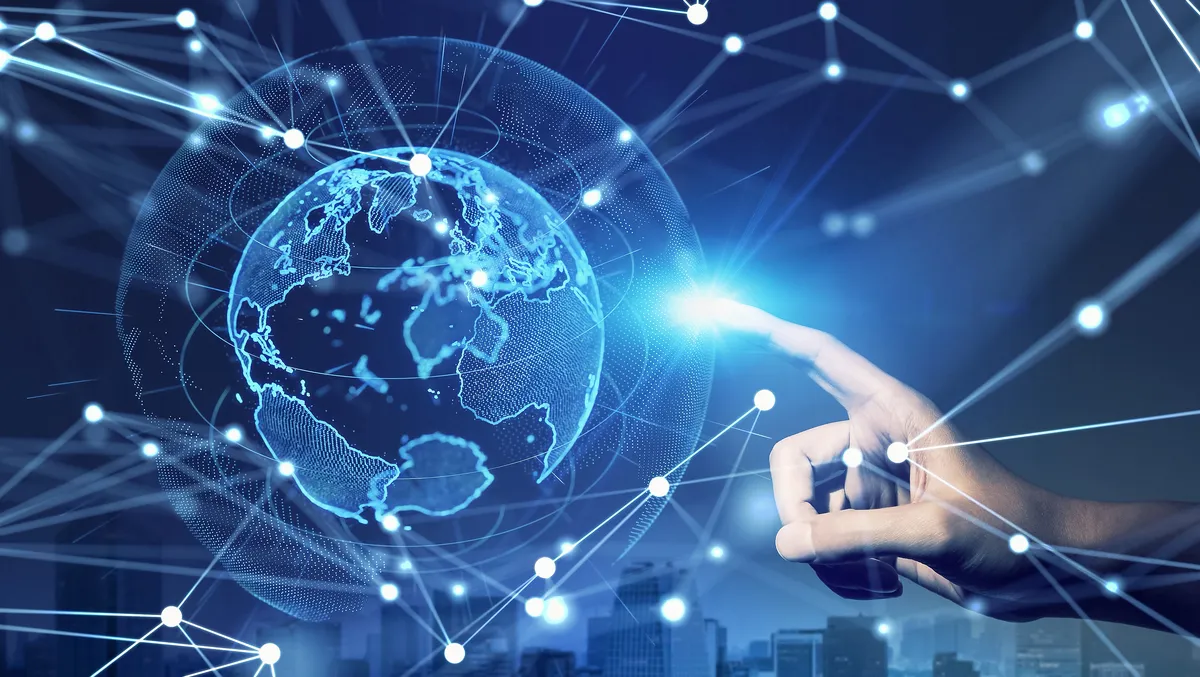 UK AI economy projected to reach £2.4 trillion by 2027: AiiA
The AI economy in the UK is currently valued at £1.36 trillion (US$1.7 trillion) and projected to reach £2.4 trillion (US$3 trillion) by 2027, according to new findings released as part of UK AI Ecosystem, a first-of-its-kind open-source AI knowledge platform launched recently, placing the UK in third place in the global AI race.
Developed by Global AI Ecosystem with the support of AI Industry Analytics (AiiA) and Deep Knowledge Group, the platform is designed as a universally accessible environment for community interaction, collaboration, content and knowledge sharing across the UK AI ecosystem.
According to new research conducted by AiiA as part of its Global AI Economy Size Assessment report, the UK's AI industry is rapidly expanding, with over 8,900 companies operating in the sector. The UK AI economy's valuation of £1.36 trillion underscores its substantial contribution to the national GDP, with around 4,100 investment funds focused on AI - 600 of them based in the UK - fuelling financial confidence in the field.
The presence of 5,000,000 UK-based AI specialists also indicates a robust workforce driving innovation, showcasing the UK's ability to develop, retain and attract a massive cohort of AI talent. This large AI labour force serves not only to boost GDP, but also to act as a strong safety net against rising unemployment.
In addition, the government is actively prioritising its national AI agenda, with 280 ongoing projects leveraging AI technology. It should come as no surprise with the UK having named AI as one of the central pillars of its national industrial strategy, pursuing this agenda on many levels, ultimately giving the UK one of the most proactive national AI strategies in the world.
"Despite an economic downturn and other challenges, the UK stands as an undoubtable, dynamic and proactive leader in the global AI arena, having surpassed £1.3 trillion in 2023 and projected to reach £2.4 trillion by 2027. There is no question that AI is poised to be the major driver for economic growth, fuelling the further development of the entire UK DeepTech industry, and creating cumulative, systemic, positive impact on the full scope of the nation's integral infrastructure." says Dmitry Kaminskiy, Founder of AI Industry Analytics (AiiA) and General Partner of Deep Knowledge Group.
"The UK's AI industry has seen phenomenal growth and innovation, solidifying its position as a global leader. Major cities like London, Cambridge, Manchester, and Edinburgh have emerged as leading AI hubs, thanks to their dynamic ecosystems that foster collaboration and offer access to a plethora of required resources. London has been recognised for some time by many as the AI capital of Europe, but now with nearly 5,000 AI companies present in the city alone, it can easily compete with many other entire countries active on the global AI stage."
"The platform was developed with the support of AI Industry Analytics (AiiA), is an end-to-end specialised solution for AI industry market intelligence and strategic insights, combining the power of deep analytics and industry monitoring with machine learning algorithms and advanced techniques to provide unparalleled recommendations in real time. As a subsidiary of Deep Knowledge Group, AiiA uses sophisticated approaches for mapping, comprehensive analysis and long-term forecasting of all domains within the AI industry, including science, technology, investment, finance and policy," adds Kaminskiy.
To develop its UK AI Economy Size estimates in particular, AiiA utilised AI algorithms to map the entire Global AI Industry, profiling 50,000 companies, 20,000 investors, 2,000 AI leaders, 2,500 R&D hubs by adapting, retuning and building upon techniques and analytical frameworks previously developed by Deep Knowledge Analytics for their landmark 2018 and 2021 UK AI Industry reports.
"Building upon these past releases, AiiA conducted the most comprehensive assessment of the Global AI Economy to date, projecting the global AI economy to surpass US$34 trillion by 2027, up from US$20 trillion in 2023. AiiA's methodology is robustly holistic, deriving directly from their first-ever mapping of the entire global AI industry ecosystem, encompassing not just revenue and turnover but also assessment of estimated total value of global AI assets, applying an exhaustive approach to data gathering and interpretation, offering a broader evaluation through a wider range of parameters, larger volumes of data, and a more profound level of analysis," notes Kaminskiy.
"The UK's status as a major epicentre of science, R&D and DeepTech on the one hand, and policy, ethics and governance on the other, puts it in an unprecedentedly positive and well-equipped position to leverage AI industrialisation as the core synergetic engine of technological progress and economic growth for the United Kingdom," he concludes.