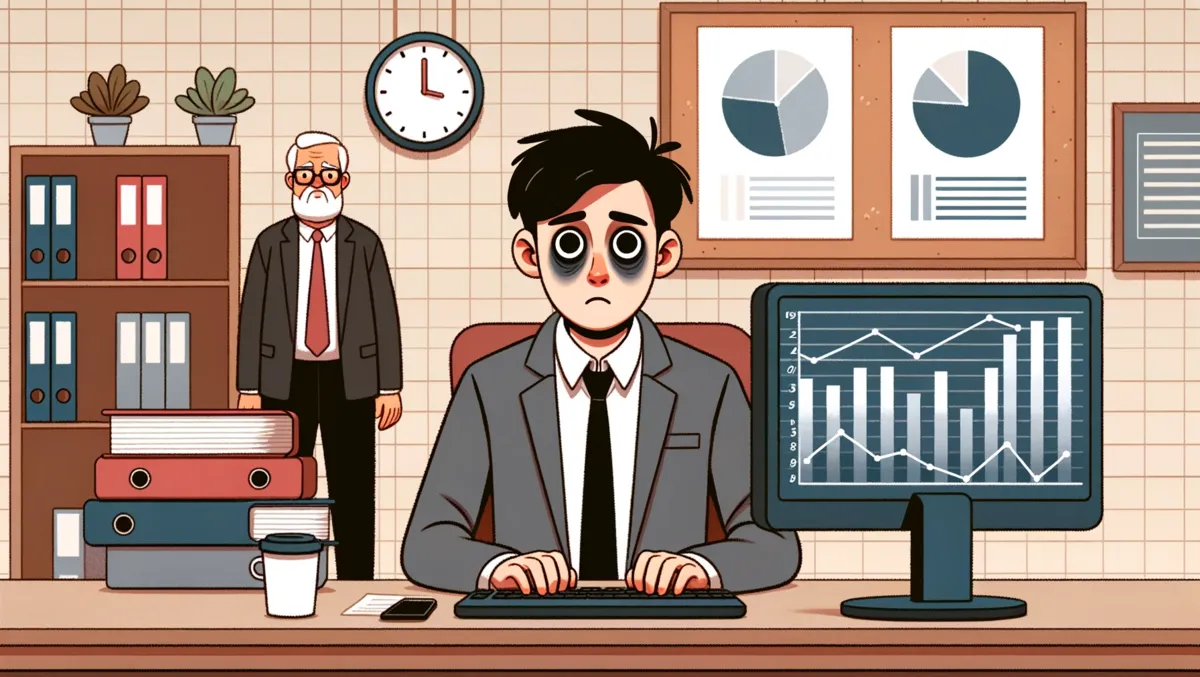 Young UK finance professionals under stress, consider leaving industry
Almost four-in-ten younger finance professionals in the UK have taken time off work due to stress, according to new research by AccountsIQ. It polled both senior and junior finance professionals in the nation, all of whom have been working in finance and accounting for less than 36 months. The findings, however, have raised serious concerns regarding the longevity of these individuals' careers within the industry.
AccountsIQ's study revealed that over 8-in-10 (82%) younger finance professionals believe that their job in finance has had some form of negative impact on their lives. The most common areas affected were sleep (38%), mental wellbeing (34%), and physical fitness (27%). The research also suggested that more than half (52%) of these young professionals are contemplating leaving their profession within the next decade.
Moreover, whilst 75% of senior professionals feel respected across their business, only 58% of younger professionals share this sentiment. These findings underscore how stress and burnout are affecting finance professionals of all ages. It is particularly worrying when considering the struggle across all industries for companies to retain and recruit new talent.
AccountsIQ also compared job satisfaction between the two sets of professionals. Most senior professionals (76%) reported higher job satisfaction, suggesting they would recommend their profession as a career. However, with 52% of young professionals considering leaving the profession within the next ten years, it remains uncertain how many will reach senior positions.
Darren Cran, COO at AccountsIQ, emphasised the impact of stress and burnout amongst finance professionals: "The pressure of deadlines, increased financial complexity, and the imperative for high-quality, error-free work cause an overall sense that expectations are not being met. These difficulties affect finance professionals of all ages but are more acute among those new in the industry."
Younger professionals are often given much of the monotonous, spreadsheet-based work despite being part of the first, truly digital native generations, Cran continued. He argued that organisations must address these problems with solutions that remove intensive manual work, positioning younger talent to have a genuine impact in their organisations.
In seeking solutions, it is evident that younger finance professionals want to see more opportunities for upskilling, promotions, and fairer distribution of work. Over a fifth believe greater respect from their board would improve the work culture significantly.
AccountsIQ, the commissioning firm of this research, caters its award-winning financial management software to mid-sized companies, streamlining and simplifying their finance processes and facilitating better business decisions through intelligent accounting. The software is equipped with bespoke reporting, faster, easier consolidation and in-depth strategic analysis features that enhance collaboration and financial performance across complex businesses.