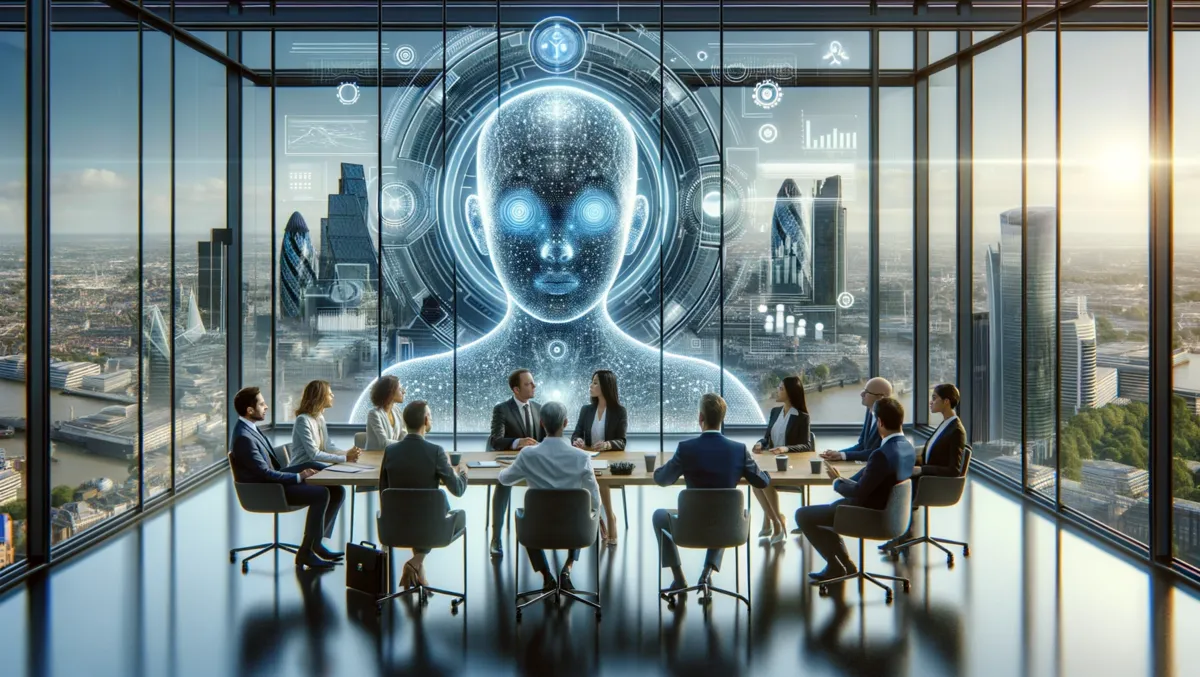 British firm IKAR Holdings appoints AI system to its board of directors
In a trailblazing move, British firm IKAR Holdings has integrated a Chief AI Officer (CAO), named IKONIC, into its board of directors. This represents the first instance of a British company embedding artificial intelligence into its core board decisions. This unique artificial intelligence system, which does not hold a statutory board position, signals a transformative approach to corporate decision-making.
"We don't see AI as a threat but as an opportunity to augment ourselves tremendously. Therefore, we are pleased to appoint AI to our board of directors," declared Sertan Aycicek, IKAR Group President. This embodying of artificial intelligence signifies a pioneering vision for enhancing corporate governance and decision-making processes.
London-based IKAR Holdings is a multi-faceted group company with over 40 companies operating across 14 different sectors, including energy, aviation, construction, and education. It serves as a remarkable ecosystem of entrepreneurs, innovators, and investors from around the globe, working across a diverse array of industries and sectors. The mission of IKAR Holdings revolves around a commitment to empowering growing businesses and emerging leaders worldwide.
As the central 'mother-ship' structure, IKAR Holdings, majority-owned by entrepreneurial partners, supervises the entire ecosystem of its companies and leads alignment, advancement, and expansion strategies. This spans a diverse range of enterprises, investments, services, innovations, and supportive initiatives. The commencement of direct AI involvement in the board decisions encapsulates IKAR Holdings' forward-thinking approach towards technology-led future governance.
The appointment of IKONIC, the AI system, serves as a historic milestone for the fusion of artificial intelligence and strategic corporate decision-making within a Board of Directors. The pioneering move by IKAR Holdings could potentially set a new precedent for future governance in corporations both nationally and globally. As artificial intelligence continues to evolve and influence a multitude of sectors, the successful integration of AI at the board level within a company may lead other firms to consider similar appointments.
As companies continue to seek ways to utilise technology for growth and development, the inclusion of AI at the highest level of decision-making signifies IKAR Holdings' commitment to innovation. Uniting human and AI intelligence could potentially usher in a new era of corporate governance, setting the stage for the future of business.