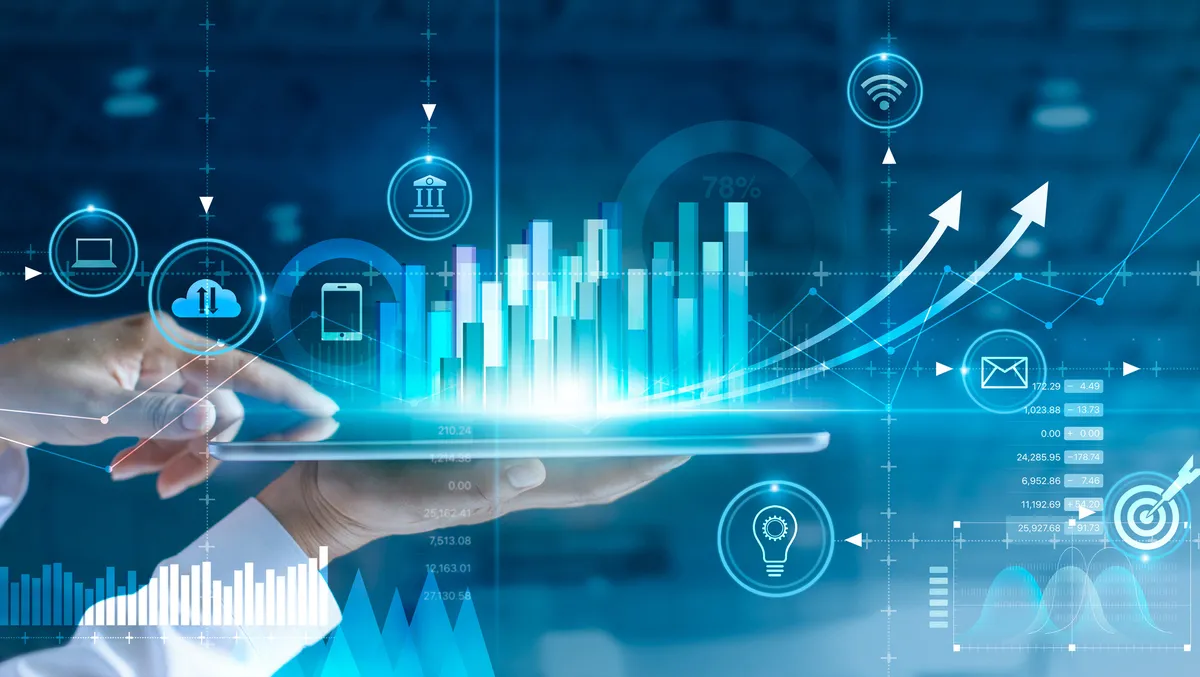 Cost reduction and digital transformation: It's not sexy, it's pragmatic
Thu, 23rd Feb 2023
Over the last few years, the primary drivers for digital transformation have been to enhance customer experience, faster time to market and the creation of new business models. But with growing macroeconomic headwinds, many companies have shifted their focus to cost optimisation at a time when revenues are under threat.
Analysts from Gartner state that "digital transformation can refer to anything from IT modernisation (for example, cloud computing), to digital optimisation, to the invention of new digital business models."
Legacy modernisation is a common component of such initiatives, and a major goal of these projects is cost reduction. Finding opportunities for monetary savings offers the benefit of reducing costs, but more importantly, it enables a reallocation of budgets towards innovation projects.
Cost savings opportunities
There are a number of different ways that companies can look to realise potential cost savings:
1. Reduce tech debt: Tech debt is a constant challenge—trying to move faster and deliver enhancements in a constantly evolving market is difficult. The key here is prioritisation, iteration, and execution excellence. Companies should avoid rework wherever possible.
2. Replace legacy: Since technology advancements are moving so quickly these days, it is difficult to avoid having "legacy" systems or applications as part of your technology stack. Certain technologies require specialist skills, which are harder to find, especially as those resources move towards retirement age. Beware of technology that is not strategic to your long-term plans.
3. Optimise automation: There is a lot of buzz around artificial intelligence and machine learning, but RPA (Robotic Process Automation) still has its place in driving efficiency throughout the enterprise. For example, in financial services, we've seen great success with companies automating repetitive processes, such as reconciliations and loan application processing. In many respects, companies are still only in their infancy when it comes to automating many of their business processes.
4. Reduce compliance costs: Compliance is a cost of doing business, but how much of that cost is in your control? Look for opportunities to reduce redundancy and automate tasks. Try to piggyback on strategic, revenue-driving projects to accomplish compliance but also to get more value. For example, some organisations are using data platforms originally established for compliance initiatives to support new use cases. Leveraging a shared platform serves multiple objectives and can be more cost-effective.
Strategies to maximise impact
There are multiple levers that can be used to realise cost savings. Options that come forward immediately in most organisations include outsourcing everything, renegotiating contracts and, of course, reducing headcount. Any of these might be viable and strategic but be sure to look holistically and strategically assess its impact on the longer-term goals. For example, outsourcing everything typically does not reduce costs as the time managing an outsourced environment can be quite costly.
Always ask tough questions of your organisation. Redundancy is often an area where cost savings can be made, as companies typically maintain the same information in multiple places because it is used across the enterprise. Replacing redundant data storage is a clear opportunity in this category. Look for redundancy and assess cost savings through consolidation. Challenge providers to prove the solution that is the most efficient.
Another potential area of cost optimisation is "lingering" systems. If the plan is to retire a system, assess why you are investing in it. Compliance requirements are often the reason for maintaining something, but eventually, you have to avoid the compliance cost and redirect that budget. If you're not turning it off, you're not planning correctly. Understand your strategy—what features are meant to be turned off or available elsewhere to retire an application? Look for opportunities to avoid the next cycle of mandatory compliance updates and make this your hard deadline.
In the area of operational databases and legacy data warehouses, organisations can realise substantial savings by retiring older, legacy solutions. The consolidation of vendor management and streamlining skills/expertise also offers soft cost savings above and beyond what is shown on an invoice.
Summary
Digital transformation is an ever-evolving process that should always be aligned with both short-term and long-term business needs. At a time when many companies are wary of the current economic climate, streamlining data management can help optimise costs but also drive greater agility and innovation. Ultimately, the most pragmatic decisions are often the most effective.