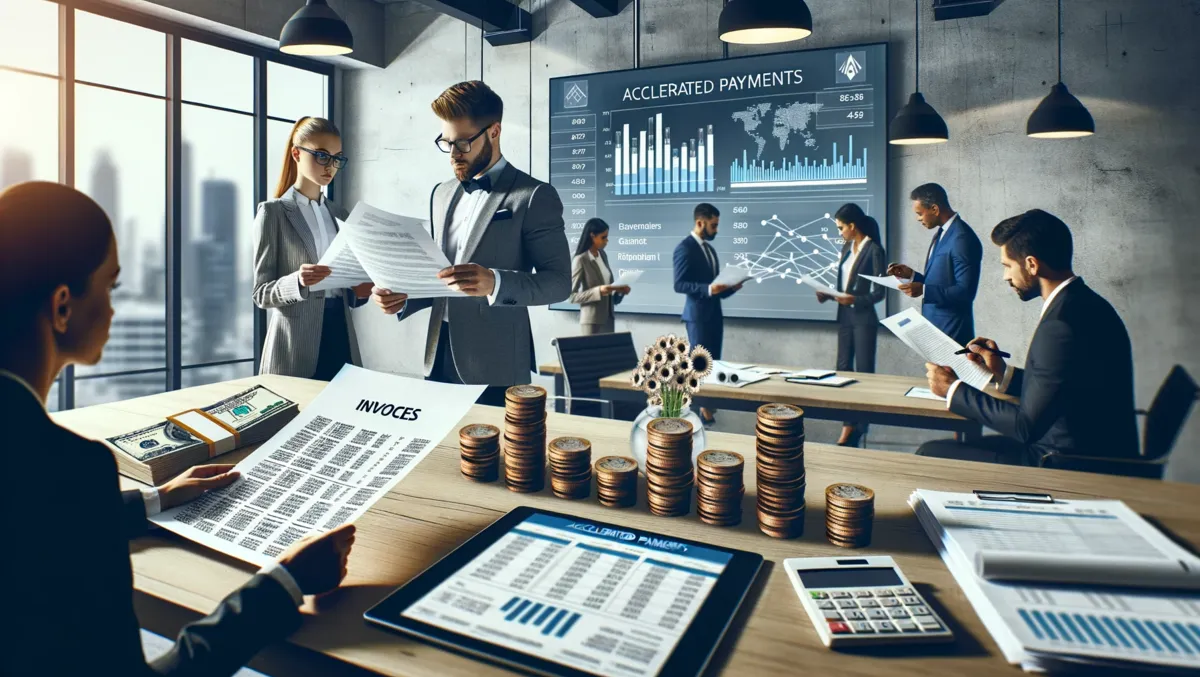 Irish firm Accelerated Payments partners with Funding Friends to boost UK SMEs
Sat, 28th Oct 2023
By Sean Mitchell, Publisher
Irish firm Accelerated Payments has announced a strategic partnership with UK funding savants Funding Friends with the aim of providing accessible and tailored working capital solutions for UK SMEs and corporate businesses.
Lee Baty, Accelerated Payments' Head of UK, and Sales Director Siobhan Jones have previously worked with Funding Friends, bolstering the synergy between the two companies. The partnership leverages an extensive referral network brought forth by Funding Friends, thereby guaranteeing businesses access to essential funding through their innovative invoice finance solutions.
The increased necessity of accessing working capital promptly rings especially true for rapidly growing SMEs and corporates. Factors like high inflation, soaring interest rates, and a cost-of-living crisis have further compounded the necessity. Additionally, new Brexit rules may present potential hurdles for business looking to export their products to new markets.
In recent years, company proprietors across the board, both large and small, have been feeling the pinch. In the UK alone, the number of small businesses has contracted by 6.6% from 5.9 million in 2020 to 5.5 million this year.
According to Lee Baty, the collaboration with Funding Friends underlines Accelerated Payments' intention to expand its Referral Partner network. "The Partnership with Funding Friends highlights the broadening of our Referral Partner network, now working with Brokers, Banks, Financial and Debt Advisory Firms with a clear focus on fostering an ecosystem where UK businesses can grow internationally - offering flexible working capital solutions that can be tailored to suit their needs. AP can provide funding lines ranging from 0.5-10m on a non-recourse basis," Baty explained.
On behalf of Funding Friends, Damian McGann, Executive Chair, expressed excitement about the partnership. "We are excited about this partnership as both firms have a solid approach to helping businesses grow globally. We have seen firsthand how the right funding can boost a business. Here at Funding Friends, we collaborate with innovators like Accelerated Payments who search for the best market funding solutions and this partnership reinforces that commitment," McGann stated.
Since its establishment, Accelerated Payments has financed over 120,000 invoices, which translates to 1.5 billion euros for 450 clients and 1,800 debtors across 45 countries. This wide-ranging assistance has enabled businesses from diverse sectors to expedite growth while expanding into international markets.