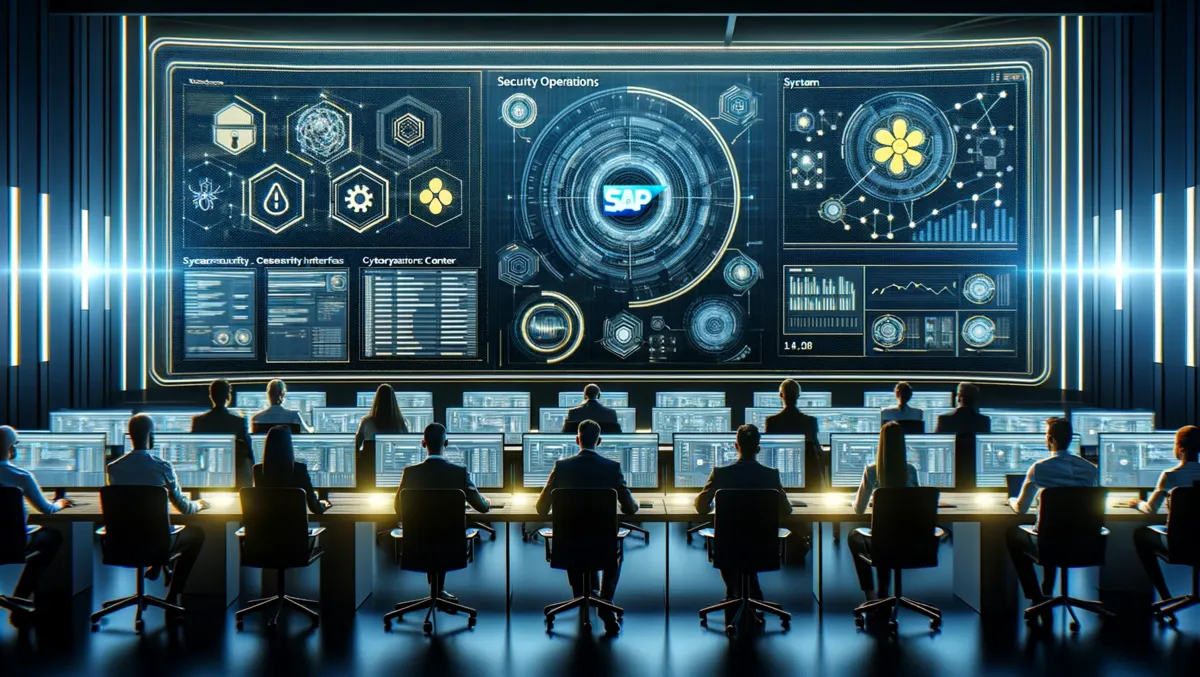 Logpoint launches automated system to improve cybersecurity for SAP systems
Logpoint, a creator of comprehensive cybersecurity solutions, announced the launch of the Vulnerability Monitoring Analyzer. This automated system enhances the company's Business-Critical Security (BCS) offerings and simplifies patching processes for SAP systems.
The new Analyzer benefits organisations by automating vulnerability management in SAP systems. This advanced tool allows for a complete overview and easy prioritisation of security-critical patches.
The objective of the Vulnerability Monitoring Analyzer is to improve the efficiency of SAP patch assessments and streamline the prioritisation process. As patching for SAP is normally conducted manually, the introduction of automation is intended to enhance the protection of SAP systems from cybercriminals seeking to exploit systems lacking critical security updates.
SAP releases security patches monthly to protect against vulnerabilities. However, understanding the technical changes and evaluating the relevance of these security patches is typically done manually. As per the recorded statistics, an average SAP customer takes more than 100 days to install critical security corrections. This extended time frame has the potential to expose the businesses to cyber threats.
"SAP patches are critical for maintaining the security, stability, and performance of the software products. They also ensure that business processes run smoothly," states Srkr Ilker Birakoglu, Senior Director at Logpoint. He emphasised the issues with SAP patch relevancy evaluation being a lengthy, tedious, and time-consuming process. Mr. Birakoglu outlined that this often results in a reactive approach to the review process, which leads to SAP systems being vulnerable to cyber attacks, especially when they have not received the latest security updates.
Logpoint's Vulnerability Monitoring Analyzer automatically digests the technical content of released patches and correlates its release version with the system's release version. It also provides an exhaustive overview of components and their patch levels, including component versions of Kernel, Database, Library, and so forth, along with the SAP GUI version.
According to Mr. Birakoglu, "With the Vulnerability Monitoring Analyzer, we aim to help SAP basis managers and administrators, and SAP security consultants, enhance efficiency, boost the security posture, and improve the uptime of their most valuable applications by automating SAP patch monitoring and configuration." He added that Logpoint provides actionable insights to assist customers in effectively remediating the most critical issues rapidly.
The Vulnerability Monitoring Analyzer is an integral part of Logpoint BCS for SAP solution and works instantly without the need for additional installation and configuration efforts. Logpoint's BCS extends visibility across SAP's environment, offering analytics to respond efficiently to threats and integrates seamlessly with Logpoint's Converged SIEM platform to provide comprehensive threat detection and incident response across the entire IT infrastructure.