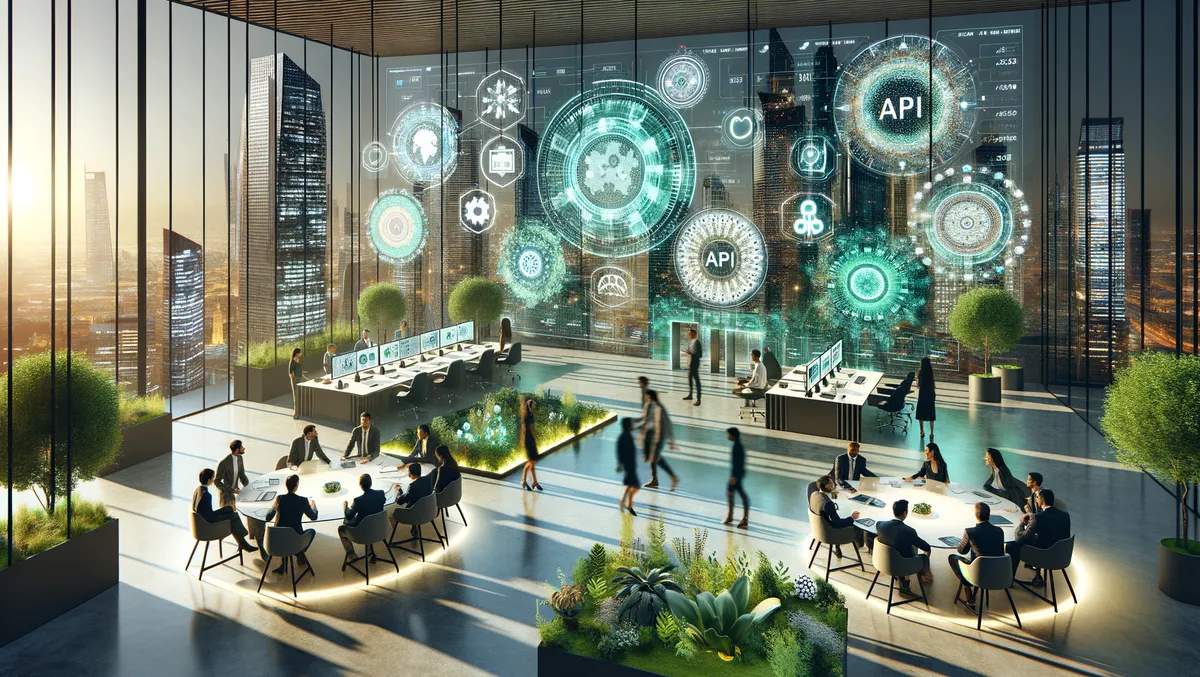 New fintech platform Fils brings sustainability to payment companies
Wed, 22nd Nov 2023
By Sean Mitchell, Publisher
Nameer Khan, Chairman of the MENA Fintech Association, has launched a new fintech platform named Fils. Based in London and Dubai, Fils aims to enable payment companies to integrate Environmental, Social, and Corporate Governance (ESG) values at the heart of their operations. Khan and the team behind Fils have developed digital infrastructure using API to do this, which represents a pioneering approach in the fintech industry.
The platform goes beyond being just a transaction engine; it lets businesses accurately track their environmental impact, reduce their carbon footprint through high-quality carbon credits, and report their progress transparently. Through Fils, global businesses have an innovative tool to integrate sustainability into their digital payments infrastructure, whether the transactions are online, in-store, or on-the-go.
Khan's launch of Fils, just days before the start of the COP28 UN climate conference in Dubai on 30th November, signals a timely contribution to the fight against climate change. It is a noteworthy step forward that enhances the capacity of fintech companies and other institutions to track their carbon footprint and develop environmentally-friendly practices, marking an end to greenwashing.
This unique B2B2C infrastructure merges with the digital payments system seamlessly, enabling individuals and corporations to connect with impact projects. Through Fils, a wide range of industries, such as financial services, hospitality, and e-commerce, can easily act on the core principles of ESG and play a role in shaping a more sustainable planet. The system design is holistic, developed with advanced technology, making it an enterprise-grade product.
As the leader and founder of Fils, Khan's reputation in the fintech industry has earned him significant recognition, contributing substantially to collaboration and growth across the sector. His innovative platform strengthens trust and safety in carbon markets, aligning buyers with capital and suppliers with high-integrity carbon credits. This ground-breaking innovation empowers companies to turn their sustainability intentions into action at a pace and scale critical for achieving global climate balance.
In light of the global climate crisis and its pressing multidimensional threats, COP28 offers a platform for Fils to highlight how companies can incorporate ESG values into their daily operations more effectively. This step is particularly significant given the growing demand from consumers and investors for more transparent and socially responsible businesses.
In response to ESG implementation challenges, Fils propels businesses towards sustainable practices. The technology-first approach to sustainable action creates an ecosystem that connects payment infrastructure, organisations, impact makers, and consumers in a novel and effective way. This brilliant fintech innovation increases the scalability of sustainability practices across various industries and can receive digital payments faster, more securely, and with greater transparency, directly supporting 17 United Nations Sustainable Development Groups (UN SDGs).
Reflecting on the launch, Khan said, "Fils is a catalyst for the evolution of ESG enforcement and has the right team, technology, experience, and expertise to lead the market." He confidently stated, "With our robust infrastructure, it spells the end of greenwashing and clears a path towards greater accountability and implementation of actionable outcomes that can improve the sustainability of the world we live in."