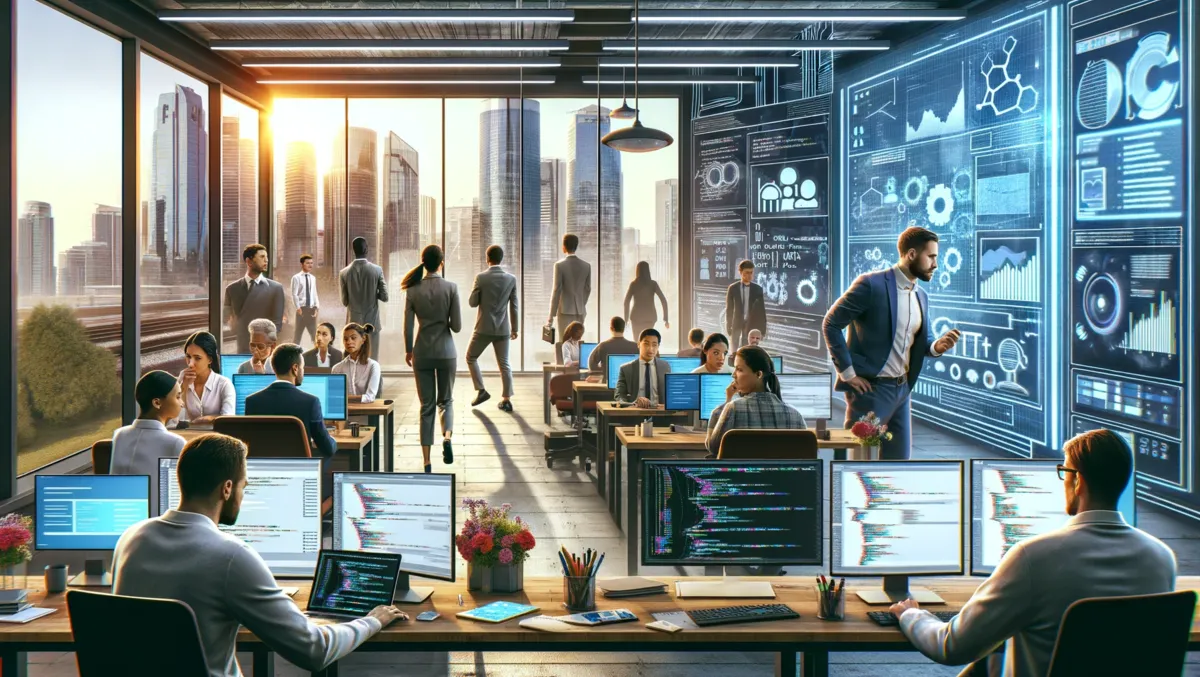 New study shines spotlight on UK's digital skills gap
A new study by digital workflow company ServiceNow has uncovered a significant digital skills shortage in the United Kingdom, revealing that education has left the majority of workers unprepared for the era of artificial intelligence (AI). The company's research into the condition of digital competencies in the UK in 2023 calls attention to areas that can help ensure the next generation is better equipped for the tech-infused future of work.
The study disclosed that 54% of UK workers feel their formal education did not adequately prepare them for employment. Additionally, 73% agree that AI and coding should be included in formal education and result in standardised qualifications recognised by employers. When questioned about valuable learning areas, a striking 96% of respondents held digital skills in higher esteem than sports, languages, and creative writing.
In further findings, a significant 23% of office workers expressed regret over their career path, with 15% considering retraining due to evolving digital skills requirements. On a more optimistic note, over two-thirds (66%+) are using or planning to use AI for tasks such as drafting emails and creating Excel formulas.
Workers in the tech sector, contrastingly, appear to have greater confidence in their skills, with 81% of IT and computing workers feeling assured of their career-long success against the average confidence rating of 65%. Additionally, 71% of tech sector workers believe they received sufficient technology training, as compared to 58% in other fields.
AI and coding are now considered fundamental for future workforce skills, with most workers agreeing that these subjects should be mandatory components of formal education. "Tech innovation is moving at an incredibly fast pace and as the business need increases, many of today's workers are struggling to keep up," commented Cathy Mauzaize, EMEA President at ServiceNow. "We cannot ignore this pace and need to address new solutions for education to help workers embrace the new digital mindset and prepare for the future of work."
The study indicated that the demand for upskilling is evident among workers, with 23% of UK office workers wishing they had chosen a different career path and 15% considering retraining in a different field. While the AI boom shows a promising future for increased productivity and efficiency at work, a significant proportion (41%) admitted to currently lacking the technical abilities needed to work alongside and use AI systems.
For workers already in the tech and IT sector, the confidence in their skills is markedly high with 81% believing they have the skills to succeed in their careers compared to a 65% average. However, 35% of these workers are considering retraining in a different field. More than a quarter expressed a desire for a different career path.
The ServiceNow commissioned study was conducted by Opinium in October 2023 and included a sample of 5,500 office workers across the UK, Ireland, France, Germany, Italy, Netherlands, the UAE, Sweden, and Switzerland.