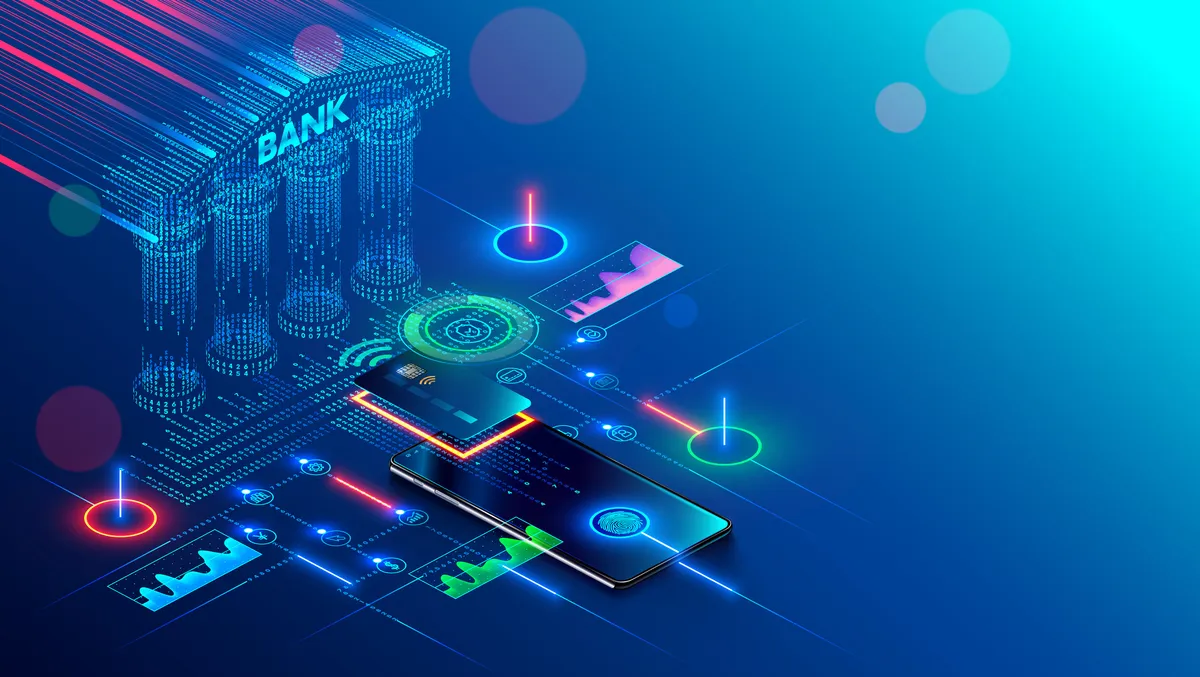 Redefining finance: How AI is revolutionising banking & cybersecurity
Artificial Intelligence (AI) is reshaping industries across the board, with its impact particularly noticeable in the finance sector. According to Jeremy Baber, CEO of Lanistar, the ways artificial intelligence is utilised within finance are not only redefining customer service and battling financial crimes but also ensuring unpredictable repayments are addressed more efficiently.
In a recent statement, Baber noted that 93% of the UK population used online banking in 2022. As such, the use of AI and machine learning in the banking sector continues to evolve. It has become pivotal in enhancing customer experience and developing services that cater to individual customer needs. These enhancements range from identifying specific user consumption patterns to prevent criminal activities to implementing chatbots as part of customer service operations.
Traditional banks have started to embrace the role of AI-powered chatbots that ensure 24/7 access to customer service. According to an IBM report, these chatbots have significantly decreased customers service costs, with reductions of as much as 30%. Baber highlights the advantages of this technology, stating that AI chatbots enable banks to answer simple, frequently asked questions from customers, such as branch opening times, account-related queries, and providing guidance on how to unfreeze credit cards.
One critical area of concern in the modern world, as more banking transactions move online, is fraud detection. AI's fantastic ability to identify system loopholes and pinpoint fraudulent activity has become essential to the optimisation of the banking industry's fraud detection efforts. "New AI models have enabled banks to identify specific user spending patterns," states Baber, which supports banking teams in acting more swiftly when suspicious transactions are noticed.
Banks including TSB, Lloyds, Halifax, Natwest, and Bank of Scotland, exactly part of those leaning on AI tools to counteract criminal activity. Tools such as those provided by Mastercard, have been instrumental in preventing identity theft and detecting money laundering, with 33% of AML professionals stating that AI and machine learning offer the most effective methods for preventing money laundering, as per a Feedzai survey. These AI tools are also critically important in the fight against the rise in missed payments, which has become even more difficult to manage during the current cost-of-living crisis. "AI tools can examine spending habits, alerting customers that they could run out of funds to meet scheduled payments," says Baber.
Looking to the future, Baber predicts a surge in the use of AI in the banking sector, benefiting business growth, security, and customer relations. "AI solutions can drastically improve processes and services and battle back against criminal activities across the banking sector with the innovative and cost-efficient solutions AI models provide being better understood by banks," Baber concludes.
Lanistar, a payment card provider, was founded in 2019 by entrepreneur Gurhan Kiziloz, whose vision to challenge traditional banking services has seen the company grow and innovate rapidly in a short time. By offering a one-stop solution for customers to access all their financial products in one place, from general bank accounts through to cryptocurrency, Lanistar is actively reshaping the finance sector via modern technology.