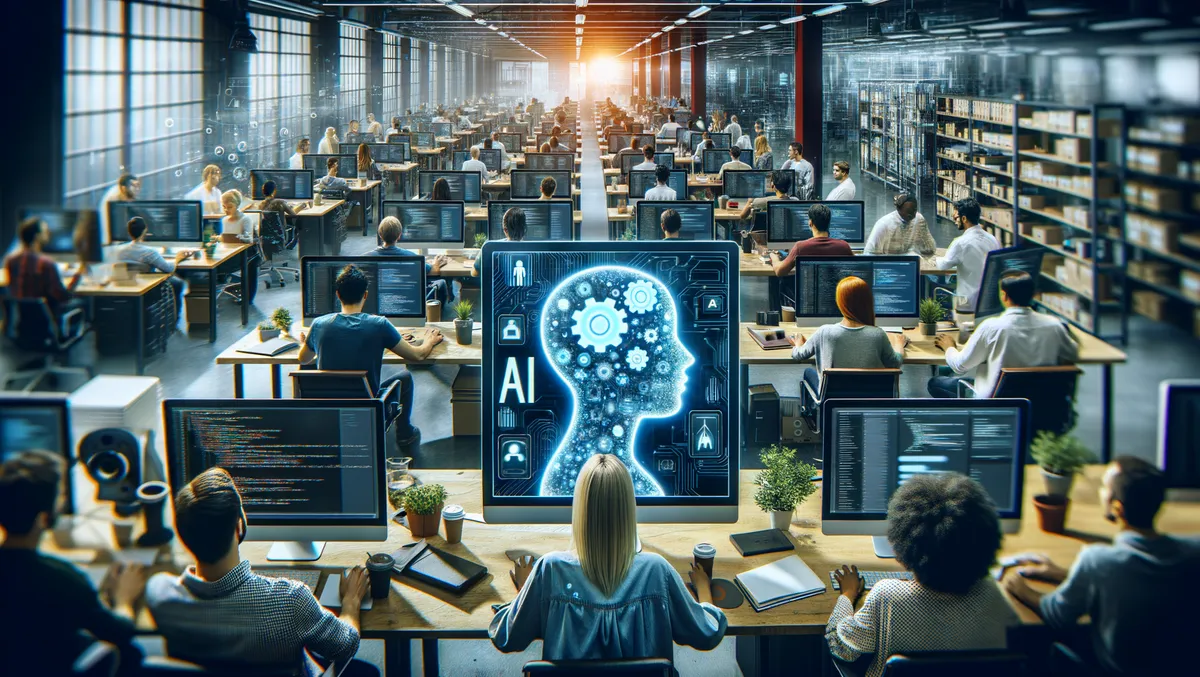 Hampshire Trust Bank sees workflow enhancement with SnapGPT AI integration
Hampshire Trust Bank (HTB), a specialist bank for UK SMEs, has reported significant improvements in its pipeline process after implementing SnapGPT, a generative AI-powered integration solution from SnapLogic.
Building on its previous achievements with SnapLogic, HTB is now better equipped to refine its pipelines further and automate numerous manual tasks, freeing up developers to work on more strategic and creative projects.
SnapLogic's SnapGPT has been seamlessly integrated into HTB's workflow, substantially enhancing the team's daily operations. The staff at HTB reportedly experience high-efficiency returns and the opportunity to focus more on skilled work than basic tasks. This successful integration of AI technology promises operational efficiency and improved talent retention within teams.
Apart from its prowess in automating pipeline development, SnapGPT employs proprietary large-language models and relevant data sets to provide essential insights into the pipelines through a basic conversational request. The AI solution immensely helps maintain and update the documentation in real-time, eradicating the need for manual input. This allows documentation to be created unbiasedly, potentially precluding errors caused by human preconceptions.
David Patterson, Head of Solutions and Delivery at HTB, said that presenting SnapGPT as an AI use case within the company was straightforward. Following positive feedback from the senior team, SnapGPT is now seamlessly integrated into its processes. Patterson highlighted the efficiency of SnapGPT, noting that it handles around 80% of the workload for them. This allows HTB to consistently meet high expectations without increasing its workforce.
David Patterson says, "SnapGPT was one of the easiest AI use cases to pitch internally. After positive feedback from the senior team, we are now fully embedding SnapGPT into our processes.
"SnapGPT does practically 80% of the heavy lifting for us, meaning we can continue to meet those high expectations without needing to expand our headcount," says Patterson.
Beyond the vast operational benefits, SnapGPT also assures the all-important aspect of data security. In the finance sector, where data security is a pivotal concern, SnapGPT enables businesses like HTB to harbour trust in an AI solution that rigidly safeguards their organisation's data.
Russ Fitzgerald, Chief Information Officer at HTB, acknowledged this potential: "Our executive team was really impressed by an internal demo of how SnapGPT is redefining our daily lives.
"We are excited for the potential to grow with SnapLogic and continue to provide our customers with solutions utilising innovation in every part of the process."
Zahi Yaari, VP of EMEA at SnapLogic, lauded the achievements, stating, "Our goal is always to help our customers push their technology and data further, and HTB is a great example of the possibilities of generative integration.
"Already, we are seeing our customers use SnapGPT in ways we hadn't even expected, such is its potential," says Zahi Yaari.