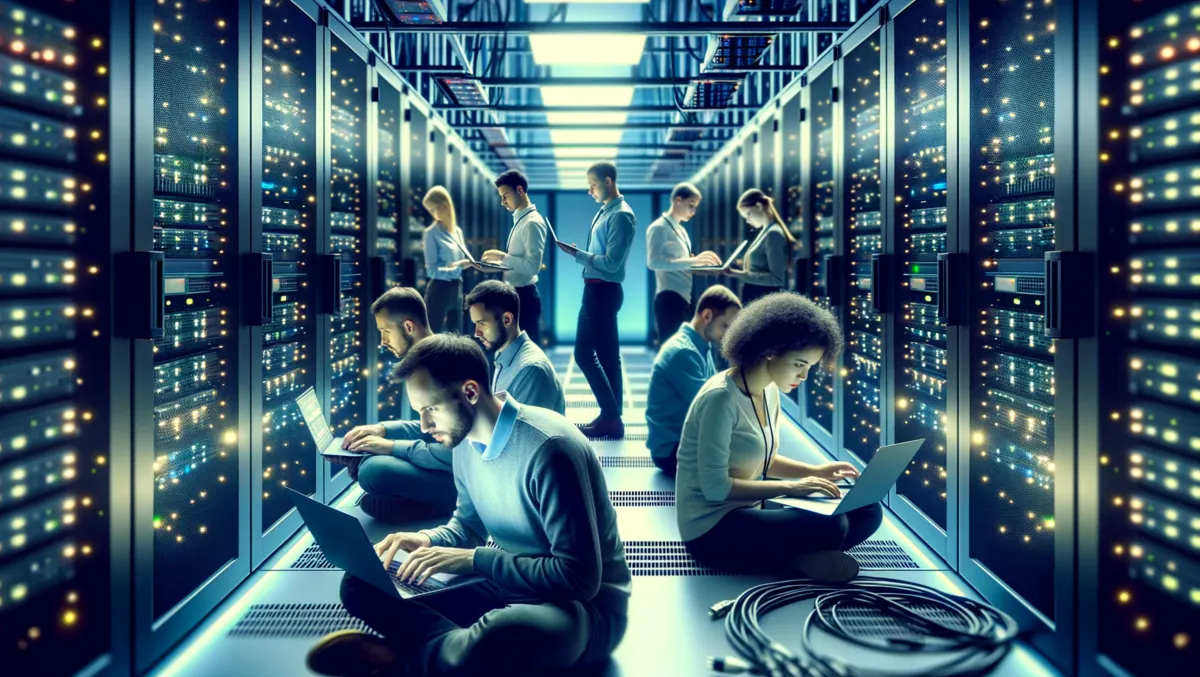 OVHcloud partners with Console Connect for enhanced global network reach
OVHcloud, the cloud computing leader in Europe, has chosen Console Connect as its new global partner. Console Connect, a renowned Network-as-a-Service (NaaS) platform, will extend its private network reach to OVHcloud from hundreds of worldwide locations.
The combination of Console Connect and OVHcloud Connect is expected to simplify network management and configuration for businesses. It will reduce provisioning time to minutes, enabling companies to dynamically adjust the bandwidth to meet their fluctuating needs.
Michael Glynn, SVP of Digital Automated Innovation at Console Connect, welcomed the development stating, "This is a really exciting time for OVHcloud to join the Console Connect ecosystem, opening up new opportunities for businesses to seamlessly connect to OVHcloud and other cloud providers."
Console Connect businesses will be able to self-provision and pay for private connections to and between OVHcloud data centre locations worldwide through an easy-to-use management portal or via API. Significantly, Console Connect delivers both Layer 2 and Layer 3 connectivity to OVHcloud using a private, high-performance network. This network also features a reliable and resilient subsea cable network.
The Console Connect platform is directly accessible from office locations in 10 countries and over 900 data centres in 60 countries. Its new Edge SIM enables businesses to route traffic securely between IoT devices and OVHcloud without using the public internet.
As OVHcloud plans to open 15 new data centre locations by 2024, the extensive network reach of the Console Connect platform will be instrumental. OVHcloud will further strengthen its Asia Pacific presence with new data centres in Singapore and Sydney scheduled for next year. This move follows the recent opening of a new data centre in Mumbai, India.
Glynn added, "With an unmatched automated network fabric across Asia Pacific, Europe and North America, the Console Connect platform will help meet the rising demand for OVHcloud services worldwide."
Sylvain Rouri, Chief Sales Officer at OVHcloud, expressed delight about the partnership and said, "We are delighted to add Console Connect as our newest OVHcloud Connect Partner, giving businesses much greater choice, flexibility and reach with their cloud connectivity. The combination of Console Connect and OVHcloud helps us further deliver on our promise to build an open, reliable and trusted cloud for organizations globally."
With the increasing unsuitability of the public internet for mission-critical applications and workloads, a private dedicated network connection improves both security and performance for enterprises.
Console Connect's multi-cloud connectivity solution, CloudRouter, allows businesses to seamlessly connect from OVHcloud to other major cloud partners, or between multiple OVHcloud regions. The Console platform is fully integrated with OVHcloud and currently offers interconnections to OVHcloud's France data centre. More OVHcloud data centres will be integrated with the platform, including locations in Germany, Spain, UK, Canada, the US, and Singapore.