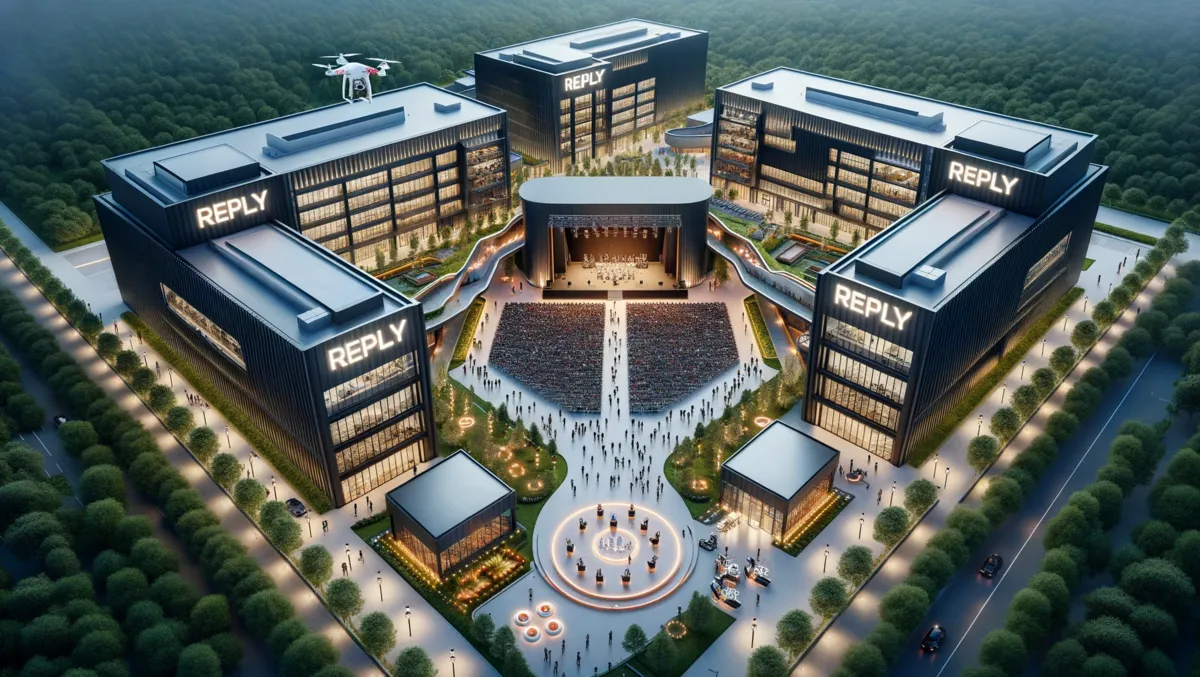 Reply retains all six Microsoft Solutions Partner designations for second year
Sat, 28th Oct 2023
By Sean Mitchell, Publisher
Reply, a celebrated global systems integrator and consulting firm, has announced it has for the second year running, attained all six Microsoft Solutions Partner designations. The achievement is thanks to the robust work of its companies dedicated to Microsoft technology. The said designations affirm technical capabilities, the ability to deliver successful customer outcomes aligned to the Microsoft Cloud, and experience.
The announcement emphasises Reply's technical expertise and exceptional track record in delivering high-value solutions for clients across the Microsoft Cloud ecosystem. The firms under Reply umbrella, gratifying the designations, include Business Elements, Cluster Reply, Solidsoft Reply, Valorem Reply and WM Reply.
These designations, which replaced Microsoft's legacy gold and silver competencies for partners, are awarded by Microsoft based on partner capability scoring. By receiving all six Solutions Partner Designations, Reply validates its expertise across a multitude of capabilities including:
Solutions Partner for Infrastructure (Azure): an incredibly potent ability to expedite the migration of crucial infrastructure workloads to Microsoft Azure. Solutions Partner for Data and AI (Azure): aiding customers in modernising and managing their data estate across multiple systems and building analytics and AI solutions. Solutions Partner for Digital and App Innovation (Azure): expertise and commitment to increase developer productivity and customer success by building, running, and managing cloud-native applications across multiple clouds, and at the edge. Solutions Partner for Security: creating a Zero Trust organisation with integrated security, compliance, and identity solutions. Solutions Partner for Modern Work: the ability to help customers boost their employee productivity and transition to hybrid work smoothly by using Microsoft 365 including Viva. Solutions Partner for Business Applications: delivering modern line of business solutions using Microsoft Dynamics 365 platform and Microsoft Power Platform.
Reply's CTO, Filippo Rizzante, expressed joy regarding the recognition from Microsoft. He remarked, "We are delighted to receive this recognition from Microsoft. Achieving all six Partner Designations for a second consecutive year exemplifies the ability of our companies dedicated to Microsoft technology to deliver cutting-edge and complex technological projects, showcasing a deep understanding of the rapidly evolving market, particularly with the advancements in artificial intelligence." He also noted the company's keenness to empower customers with access to repeatable, scalable solutions that maximise their investments in Microsoft technology, assisting them to progress in their digital transformation journey.
As a Microsoft partner since 1996, Reply has showcased technical proficiency and proven customer success and continues to lead in the delivery of excellent Microsoft-based solutions. Reply, with more than 800 certifications and companies with their heart set on Microsoft technology like Business Elements, Cluster Reply, Solidsoft Reply, Valorem Reply and WM Reply, has contributed to the unleashing of innovation across Modern Workplace, Robotics, Metaverse, Internet of Things, Artificial Intelligence, Cybersecurity and more in several parts of the world. Reply specialises in the design and implementation of solutions based on new communication channels and digital media.