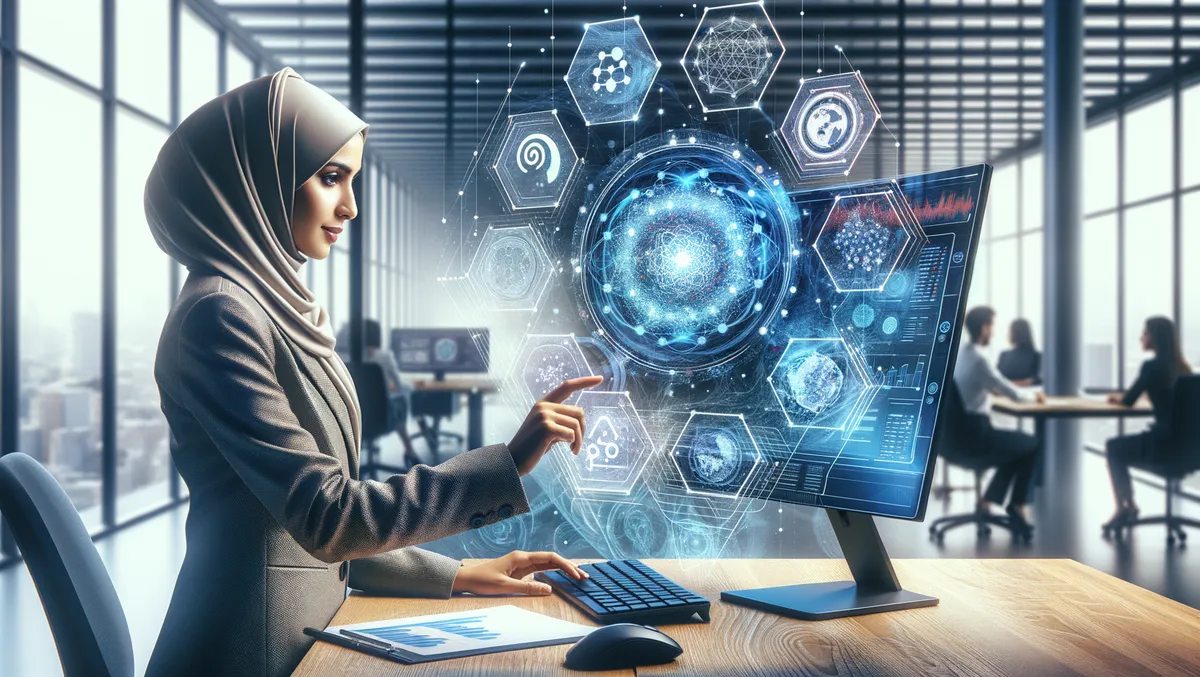 Report reveals enterprise AI insights & adoption strategies
Nutanix, a leader in hybrid multicloud computing, has introduced the Nutanix State of Enterprise AI Report, a survey that offers insights into how enterprises make decisions regarding Artificial Intelligence (AI). This report sheds light on how enterprises are laying out their strategies for adopting AI, and how their future plans will affect their IT spending and budgeting.
According to Sammy Zoghlami, Senior Vice President EMEA at Nutanix, generative Artificial Intelligence (genAI) has significantly reshaped perspectives on technology's role in our lives within only a year. Enterprises are consequently trying to comprehend its potential benefits for their businesses. Although most organisations are still in the preliminary stages of evaluating genAI, the report indicates that many of them regard it as a priority. Moreover, the survey revealed a growing demand for data governance and data mobility across data centres, cloud and edge infrastructure environments as more enterprises embark on implementing AI solutions.
The research study, conducted by Vanson Bourne and commissioned by Nutanix, involved 650 IT, DevOps, and Platform Engineering decision-makers and spanned multiple industries, business sizes, and regions including the Americas; Europe, Middle East, and Africa (EMEA); and the Asia-Pacific-Japan (APJ) region. The study was carried out between July and September 2023.
A key finding of the report is that organisations across EMEA are inclined toward adopting AI solutions, but a substantial generative AI skills gap hinders them. 90% of EMEA respondents acknowledged AI as a priority, with their top two AI solutions encompassing virtual assistants/customer support bots and a variety of genAI solutions. However, the respondents revealed a lack of genAI and prompt engineering skills, indicating the need for additional data scientists and data science skills to propel their initiatives.
A further 90% of EMEA respondents identified security, reliability, and disaster recovery as crucial considerations in their AI strategies, marking AI data security, scale, and management as the leading challenges. EMEA organisations ranked managing and supporting AI workloads at scale as their primary obstacle over the next one to two years. Over half of the organisations stated that AI data governance regulations will necessitate them to have a deeper understanding and tracing of data sources, age, and quality. Therefore, dealing with data security, workload scale, and data visibility/management will be integral to their AI initiatives' success.
Interestingly, cost was not a significant concern for EMEA organisations when planning to run AI workloads. The report showed that cost ranked as the third-lowest consideration and was also the lowest priority when asked about the key drivers behind upgrades for AI applications or infrastructure. Over 90% of EMEA respondents agreed that their IT costs and cloud spending will increase owing to AI applications, demonstrating their readiness to invest in support of their AI initiatives.